Tonight Gabe & I had the pleasure of seeing our boys in blue serve it to the Cardinals. 4-3. Great game. We cheered & high-fived. We ate hot dogs, peanuts, & cotton candy. It was
really
fun. One of my favorite things to do in LA.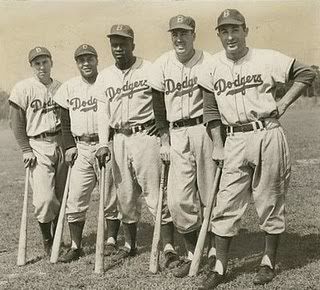 (pictured: Pee Wee Reese, Roy 'Campy' Campanella (MY FAVE PLAYER OF ALL TIME), Jackie Robinson, Duke Snider, and Carl Furillo)
After the SWEEP we came home and watched one of my favorite movies,
La Strada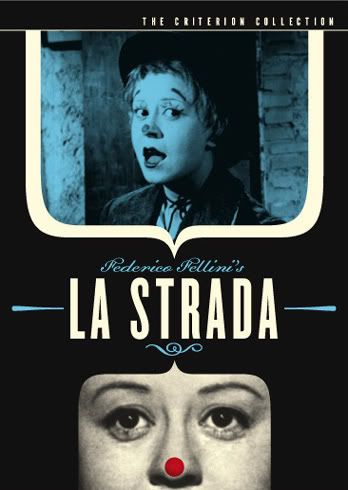 If you haven't seen it, PLEASE go rent it nowww. My Dad & I used to watch this movie together when I was a kid ALL the time. You won't regret it.