Sunday night was most triumphant!
Gabe & I went the
New Beverly Cinema
to see a double feature of
Bill & Ted's Excellent Adventure
&
Bill & Ted's Bogus Journey
Alex Winter came to hang out for a bit and even did a Q&A during the intermission.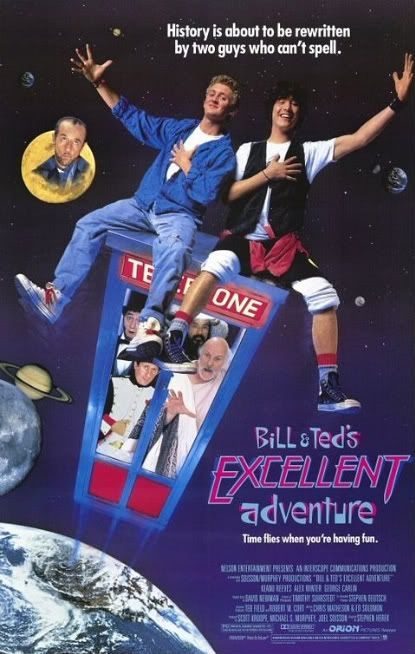 Much to Gabe's dismay, we didn't stay for the sequel. I started school yesterday morning and I had a job interview & I just wanted to be on my game & well rested.
We stopped by Damiano's on the way home DELICIOUS Argentine (fugazetta) pizza. ♥
Tomorrow we're going to see
The Last Exorcism
again :D