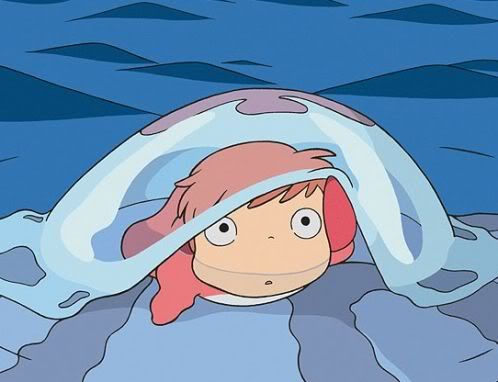 I watched Ponyo last night and had the idea that it'd be cool AND REALLY FUCKING CUTE if Gabe & I dressed up as.....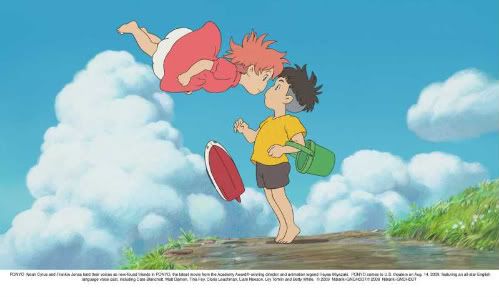 PONYO AND SOSUKE!!!!!
I've seen it done before but I don't care. I'd get a lil red wig. Gabe practically already has Sosuke's hair.
The outfits would be SUPER easy. For Gabe a mustard t-shirt, charcoal shorts and white slip-ons. For myself I'm thinking red babydoll dress. The bloomers would be the only tricky part but I have some ideas I'd like to try out.
Ponyo goes barefoot when she's in girl form. I'm not going to run around barefoot on Halloween and freeze. Instead I might use some sandals or something open toe.
I want to do 2 or 3 costumes this year. I tend to want to go down the couples route but Gabe isn't always into it so I want to have some solo ideas too..
Do YOU have any suggestions for me/us?? I'd love to hear your recommendations!! Also, I'd love to know what your plans are for Halloween. What are you dressing up as? What events will you be attending? Share!!