Dia de los Muertos!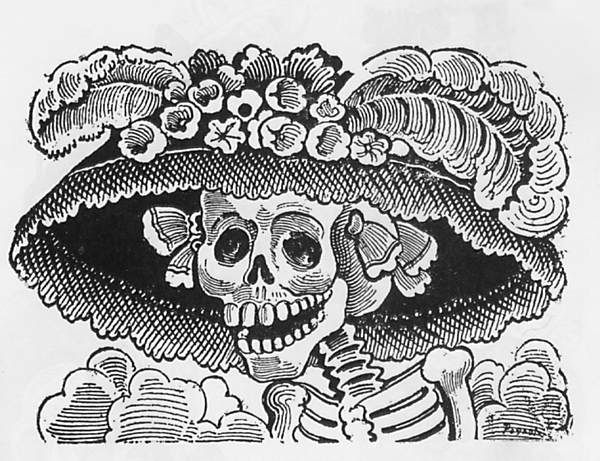 It's no secret I am a big fan of this holiday. Everything about it- the rituals, the art, the meaning, & the taste! I have plans to make an altar this year. The altar will be decorated in marigolds and other seasonal flowers like hydrangeas, cosmos & chrysanthemums. It'd be rad to include some more exotic looking flowers like lilies too. Ooh and dried grasses and Spanish moss!! I want to put this out on the front porch for Oct/Nov so I want it to be reeeally pretty. It's going to be so much fun to make the sugar skulls & Ok more about the altar later.
Essentially the costume will be FACE PAINTING. Last year my brother Eryc didn't have a costume & we were headed to a party so he grabbed a little paint kit and i went to town. It turned out pretty cool for something done on the fly.
Here he is with my cosuin Tati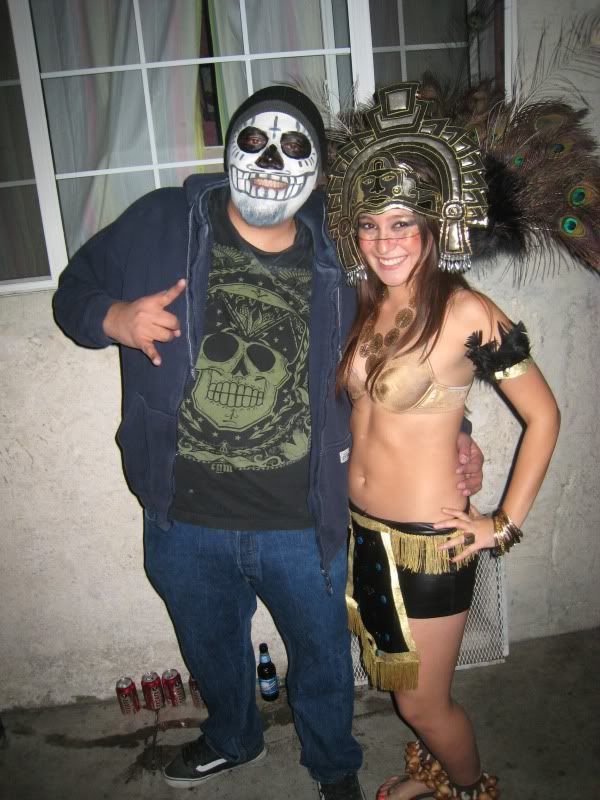 It's perfect too because if Gabe wants to do it we can go for a bride & groom or his & hers kind of vibe with the designs. Then on the other hand if he wants to do something else
I
can still go it alone.
It's no question that this idea isn't the most original but idrgaf about that shit. I'm going to have fun drawing up some different designs and practicing the execution. If you're going to do something, do it right. N'est-ce pas?
BON. OWL LOVE YOU FOREVER.